The benefits of virtual walkthroughs
The buyers & sellers new virtual tool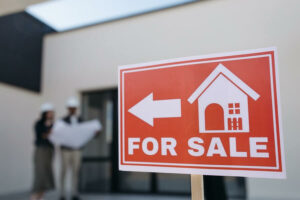 As we evolve with technology most things are moving to virtual reality and we appreciate our time a lot more. Whether you are buying or selling a property with our 360° Matterport Camera we can transport you to the middle of a new home without leaving yours. The benefits of having a 3D Walkthrough are there's no headset to wear, you can click your way through the rooms just like Google Street View.  You can step your way through each room effortlessly, it allows the client to walk through their future home and evaluate its distribution, decoration, and spaces, as well as the practicality of the design.
The clarity of the camera will show everything you need to see in a space for example if you need to know where all the plug sockets are located, where a fuse board is situated we can highlight these via our mattertags or whether you want to knock down walls to create an amazing space, you can see all of this on the walkthrough as if you are there yourself walking through the rooms.
Another benefit of having a 360° Virtual Walkthrough is even before you have the keys to your new home, project or renovation you can start designing your dream home before moving in, not only does it show you the space it measures it and comes with a 2D CAD floor plan.
For those who are selling you can save time by showing potential buyers the whole place by sending them a link to your property for them to explore their next adventure, without the hassle of making appointments that could potentially be cancelled and waste your time.
We know how stressful buying or selling a property can be, with our 3D virtual tour we can take some of that stress away.